South Africa based Ugandan socialite-cum businesswoman Zari Hassan's son Raphael has refuted claims that he is gay.
READ ALSO: Meet Ngozi Orji, Actor Zach Orji's Beautiful Wife Who Is Also A Nollywood Actress (Photos)
Raphael initially took to social media to say that he was gay and preferred boys to girls which made him to come under heavy backlash online for his comment.
He later backtracked on his statement after being called out as he explained that he made the statement out of the nude photos and messages he had been receiving from some ladies on social media so they could get away from him for good. He also said he was voicing out the gay claim to support gay people who are afraid of coming out.
He said"I am not gay bro, I am not,"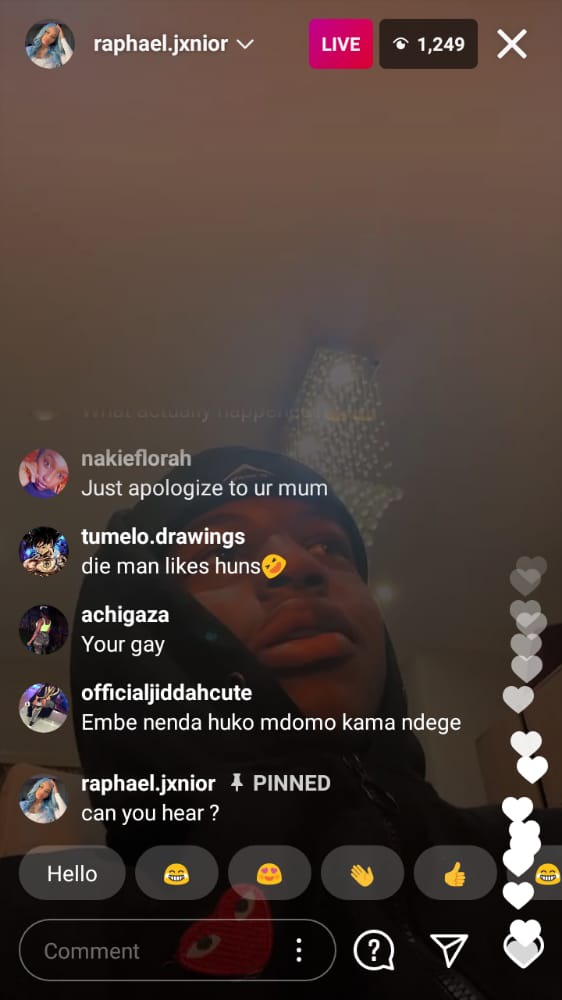 Source: www.Ghgossip.com