Nigerian singer Small Doctor has been enthralled at the reception he received from Davido as he had to change his appointments and schedule to meet up with him to shoot his music video.
According to Small Doctor, Davido went out of his own way to show his love and admiration to his craft by flying from Abuja to Lagos to have the video shoot with him as he never dropped his vibe in the process of shooting the video.
Taking to his Twitter page, he hailed Davido for his excellent work ethic and good character.
He wrote: Which Kain Person Be #Davido" 😳 OBO Changed His Own Appointment Just To Meet Up With The Shoot Date For #ManDeMan 🎬, ✈️ Flew Into Lagos From Abuja Drove Directly To The Shoot Location From Airport…🤯 During the Shoot His Energy Didn't Drop One Bit, Everyone On Set Was So Happy With His Vibe, Na Davido Dey Ask Director If He's Okay With The Scenes.
Wait What If I Tell You How We Recorded That JamStory For Another Day. #Davido Na Baddest
BiG. My Brother. 5th Of March omo BETTER X OBO Drops! #ManDeMan Rmx Incoming ✘✘✘𝐋 𝐂𝐇𝐎𝐊𝐄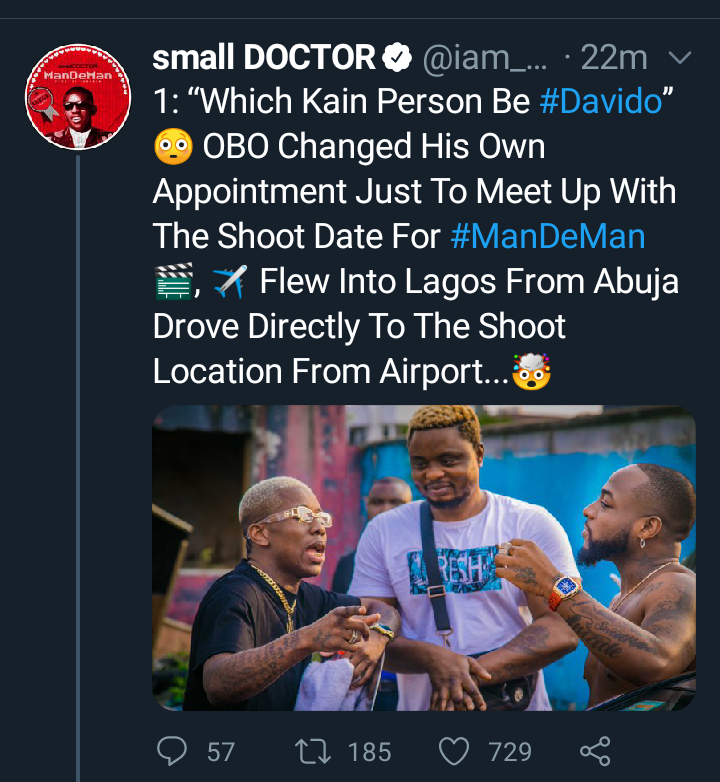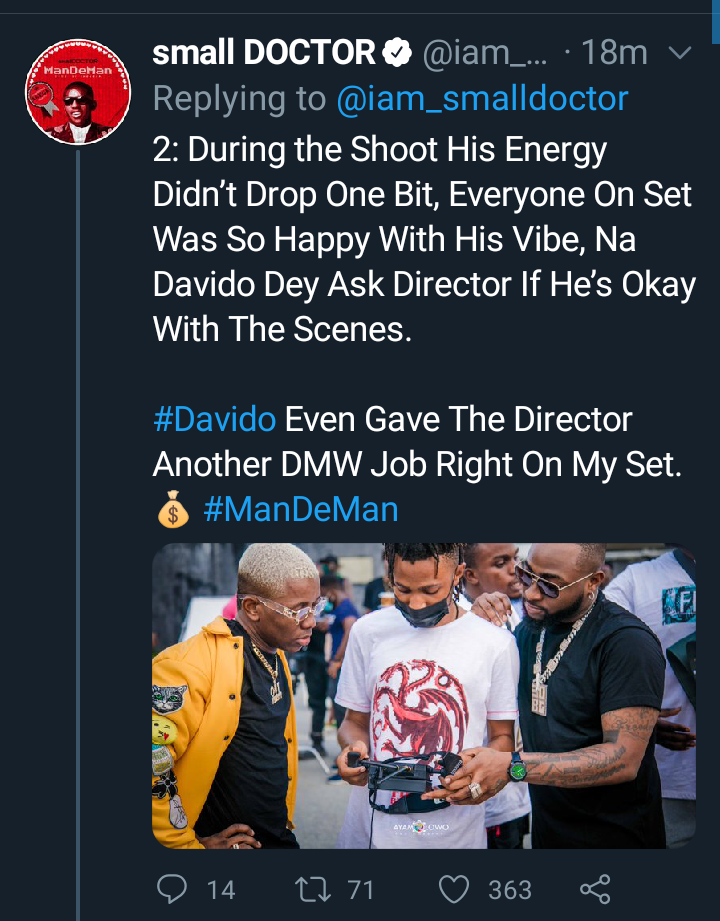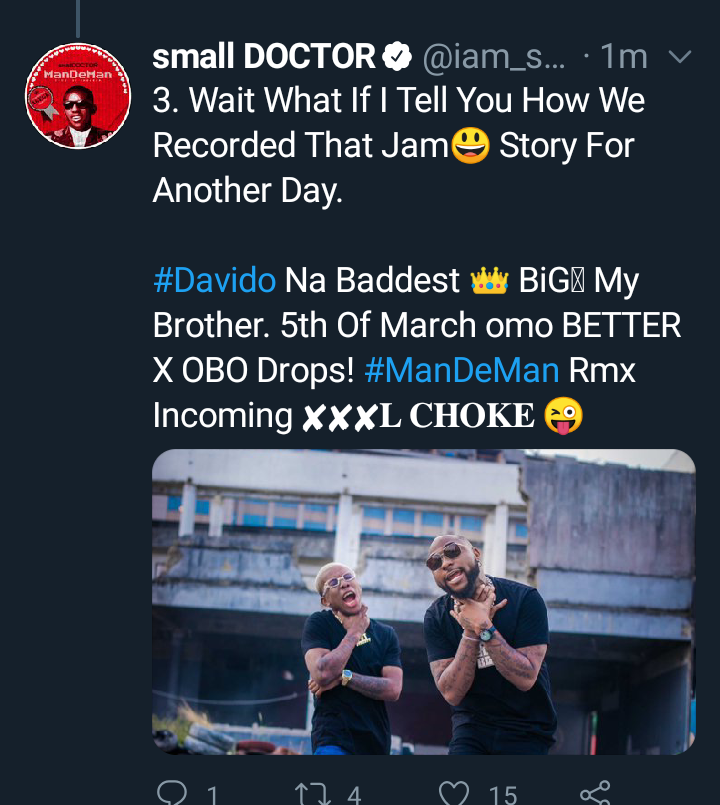 Source: www.Ghgossip.com