Nigerian skit maker and influential content creator, Ogechi Ukonu, widely known as Caramel Plug, has made a grand entrance into the month of September by splurging on a brand new Mercedes Benz GLE, showcasing her lavish acquisition on Instagram.
On the first day of September, the 23-year-old podcaster took to her Instagram page to share her excitement and display her opulent new vehicle.
In a series of pictures, she can be seen holding a bouquet of roses while striking poses next to the elegant German machine.
In her caption, she reflected on the idea that blessings often follow setbacks, hinting at a personal journey of triumph.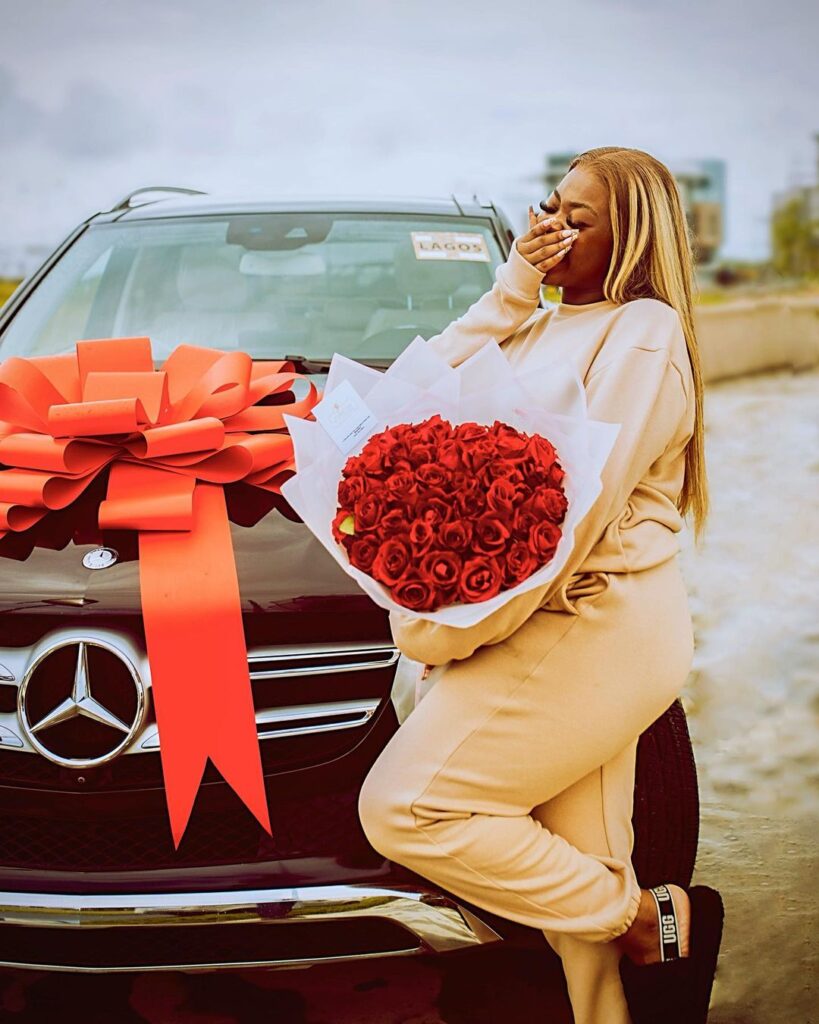 This significant acquisition comes on the heels of her recent breakup with her ex-boyfriend, King Manny. Their separation was prompted by an incident where she reportedly found him at a club with another woman.
She captioned the photos,
"A BIG BABY IN A MERCEDES GLE 
|| NEW MONTH || NEW WHIP || 

.
.
With every set back there's a blessing waiting! I'm so thankful to God and everyone around me for the kindness, love and support! 
♥️ happiness wan kEe me…
.
.
PLEASE whose house am I driving to?? 
 kindly make jollof! I'm on my way!"
See more photos below,