Mixed reactions have trailed a viral video that captured the moment a pastor was relaxing in his own vehicle, while his members were seen walking in the rain.
In the video shared online, the supposed Man of God was seen crusing in his SUV during a crusade, while his church members suffered the terrible rainfall.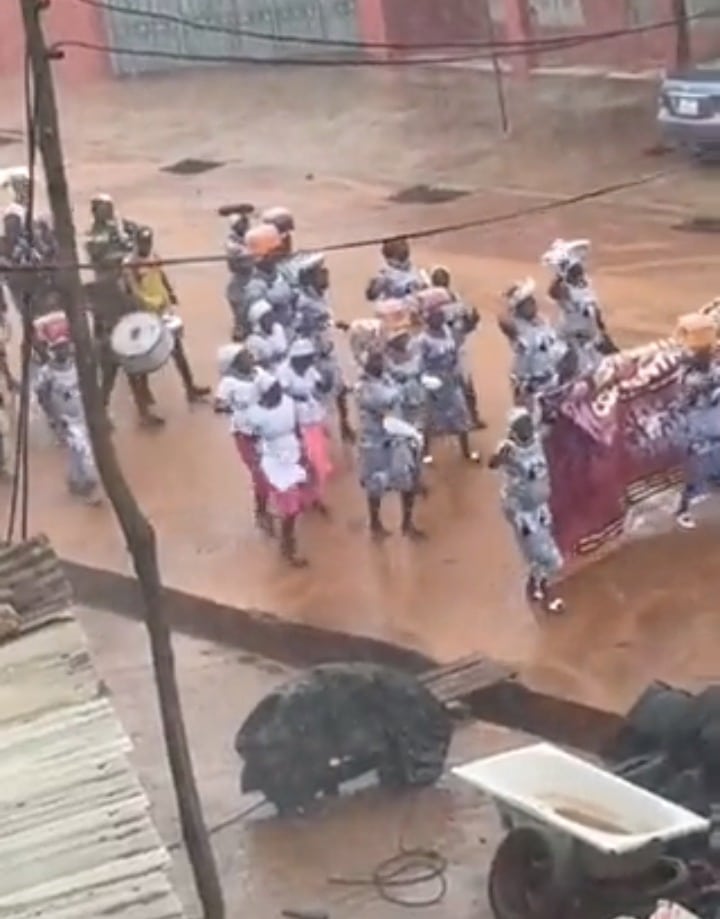 Members of his church walked in the rain, singing crusade songs as they followed the SUV in front of them.
Watch the video below;
– Pastor and wife chill inside their car while church members walk in the rain.

— Postsubman (@Postsubman) September 3, 2023
Nigerians have shared mixed reactions over this as some consider this a wrong thing to have done;
@Morakcares wrote: "Did anyone say members shouldn't use their own car?"
@helenadamma wrote: "When Portable said Pastor no wan go heaven this is what he was talking about!!!"
@iamlarhny wrote: "I always say must church goers worship pastors and not God. Church goers are different from Christians"
@fadererah wrote: "Haaa? I'm sorry I'm laughing, I know this shouldn't be funny but it it.
And what the pastor did isn't nice tho, they should all be in that rain dancing together "